EUROPEAN ROS CLUB
             Y 
LA SECCION LOCAL DE URE DE NOVELDA
Organiza El diploma Mixto  Día Mundial del Radioaficionado
1.- El diploma podrá ser solicitado por cualquier radioaficionado y SWL

2.- Podrá obtener el Diploma todo el que acredite un mínimo de
3 contactos para las estaciones de España
  2 Contactos para el resto del mundo  con la estación EG5WRD
3.- El diploma se concederá en MODO DIGITALES, SSB .CW.DMR-TG-EA5
4  Los contactos deben ser EN DIFERENTES DIAS  se puede repetir la banda y el modo pero no el mismo día
5.- Serán válidos los QSO realizados con entre el 08 de ABRIL a las 00:00 horas UTC y el 19 de ABRIL a las 23:59 horas UTC de 2017.
6.- Las bandas de aplicación serán las de 2, 6, 10, 12, 15, 17, 20, 30, 40, 80 ó 160 metros, .
7.-Las listas tienen que enviarse por correo electrónico, en formato Adif o Cabrillo a la dirección; diplomas@europeanrosclub.com .Mandar nombre y apellidos para la confección del diploma
8.-Para saber si su E-mail se ha recibido se le contestará por el mismo medio  comunicarte que se recibio su e-mail correctamente. si no lo recibes. tiene que mandarlo nuevamente
9.-El diploma se remitirá por e-mail en tamaño DIN A4 en formato JPEG.
10.- QSL solamente vía e-qsl , vía lotw,QRZ.COM
11.-Estas bases no son definitivas y pueden ser modificadas en cualquier momento por la organización del diploma siempre que existan motivos para ello. Las decisiones que adopte la organización del diploma, para el correcto funcionamiento del mismo, deberán ser acatadas por el participante.
EB5AG-Manolo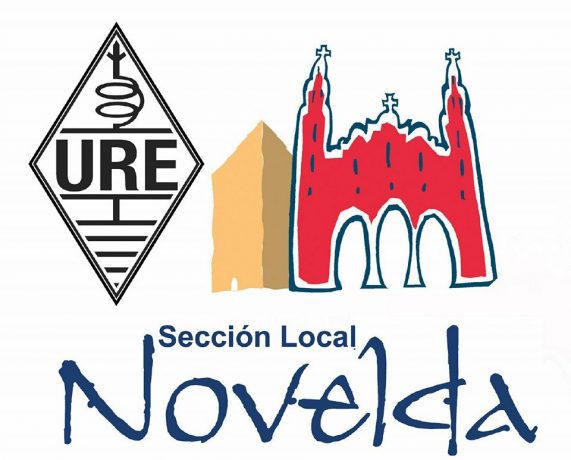 Europeanrosclub
and the
URE section of Novelda
organizes the  Mixed Diploma in commemoration
World Amateur Radio Day.
1- Date of participation from April 8 at 00:00 hours UTC and April 19 at 23:59 UTC
2.- The application bands will be 2, 6, 10, 12, 15, 17, 20, 30, 40, 80 or 160 meters.
3- Modes Digital modes, ssb,CW,DMR,TG-EA5
4- special station EG5WRD
5- To achieve JOINT DIPLOMA must contact the special station indicative EG5WRD
6 contacts should be on different days can be repeated and how the band but not the same day.
–For Stations SPAIN 3 contacts in any band and  modes
– Rest of the World 2 contacts stations in any band and mode.
7-You may have to send an e-mail with your call sign, name surname to prepare the diploma, as well as data from the various contacts
the e-mail. diplomas@europeanrosclub.com
8. To see if your E-mail has been received will respond in the same medium to communicate your e-mail is received correctly. If you do not receive. You have to send back
9. No paper QSL only be sent via E-QSL, LOTW,QRZ.COM
10. The diploma will be awarded to 15 of the completion of the activity
Thanks 30-ERC-318 by luis  Miguel . diploma design
Founding President
EB5AG
 Manolo Sanchez